Saxophone player and composer
Thomas Gustafsson plays the saxophone. He stands with both feet in improvisational music, because that is were he belongs, that is where he flourishes. Thomas is a curious saxophonist. He plays both the tenor and the soprano saxophone as if they were a prolongation of himself.
His way of playing is impulsive, exploratory and in constant motion. He has always gone his own way musically, happily throwing himself out in the open, constantly reinventing and pushing the boundaries of what constitutes music.
In 1978, Thomas left the woods of Värmland for Gothenburg, and has since then become something of a legend on the Swedish music scene . During his 40 years as a professional musician he has worked with some of the most prominent musicians; Anders Jormin, Bobo Stenson, Audun Kleive, Jon Balke, Lina Nyberg, Anders Kjellberg, Bengt Berger, P-H Wallin, Lindha Kallerdahl and many more.

Thomas Gustafsson "Like Living" (SODAmusic)
Engdahl - Gustafsson "Ori Variations" (Country & Eastern)
Engdahl - Gustafsson "Piece In Peace" (Country & Eastern)
Beches Indian Brew (Country & Eastern)
Beches Brew "Gothenburg" (Country & Eastern)
ENOK "Dedications" (SODAmusic)
ENOK "Insisten Expansion" (SODAmusic)
ENOK "2000" (Hoob Records)
ENOK "Electric No Ordinary Kitchen" (SODAmusic)
ENOK DUO "Vinotech" (SODAmusic)
Kallerdahl-Gustafsson "Gentle Influenses" (SODAmusic)
DESORIENTEN (SODAmusic)
Amazonas "Deep Talk" (SODAmusic)
Amazonas Inner Eye "Mainstream" (SODAmusic)
Amazonas "Amphibia" (SODAmusic)
Amazonas "Freestyle" (SODAmusic)
Soundance "Islands" (SODAmusic)
Soundance "Kryptic" (SODAmusic"
Soundance "Another Way" (SODAmusic)
Soundance "Music for movements" (GAC)
TG Evil Orchestra (Dragon)
Anders Jormin "Nordic Light" (Dragon)
Anders Jormin "Once" (Dragon)
Anders Jormin "Eight Pieces" (Dragon)
See you in a minute "Memorys of Don Cherry" (Country & Eastern)
Bengt Berger "Beches Brew" (Country & Eastern)
Chapter 7 "Thumbs up" (Caprice)
Dr DINGO "New Age" (IAM)
Dr Dingo "Live" (IAM)
Dr DINGO "Relaxin at Kartong Inn "(GAC)
ENTRA "Camaleon" (Dragon)
ENTRA "Live" (Dragon)
ENTRA "Lust" (Diskret)
ENTRA "Live Lights" (Timeless)
ENTRA "Ballet" (LJ Records)
ENTRA "In Consert" (LJ Records)
Waves "Blue Waves" (Amigo)
Per Henrik Wallin TENTET "Knalledonia" (Dragon)
BITTER FUNERAL BEER BAND "Praise Drumming" (Dragon)
Mats Eklöv OKTETT "Get Stupid" (Dragon)
EMBLA Nordic projekt "Imagic" (Curling Leg)
OSLO 13 "Live" (Curling Leg)
Maria Eriksson Band "First Light" (Diskret)
Etwas Anders "Easy Does It" (Imogena)
ROLF Jardemark "Futher Adventures" (Imogena)
Stefan Pettersson "Recording" (Gimli)
KARIN O Peter Burman "Honest Blue" (Gimli)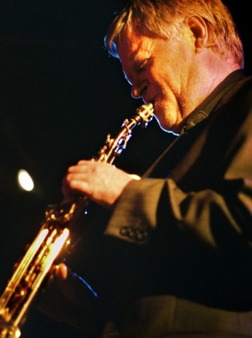 Thomas Gustafsson
tg@gac.se
+ 46 707 17 16 17