Saxophone Player and Composer

Current digital release
"1 st Cut"

Current projects
Thomas Jäderlund Amazing Trio
Dingo Duo
Nynningen (a legendary Swedish progg rock group)
Cool Funeral Beer Band (West-African funeral music)
Natural Artefacts (jazz/electronics)
Änglaspel (Scandinavian jazz)

Thomas Jäderlund has also on several occasions performed as a
solo artist on various reed instruments.

Thomas Jäderlund is an educated teacher in improvisation/ensemble at the Academy of
Music and drama, University of Gothenburg. Have since 1981 freelanced as a touring jazz/
impro musician and composer, performing at festivals and club venues all over Europe,
North- and South America and Asia, in both Swedish and international constellations.

Recorded around 50 LP- and CD records, received a Grammy award for best jazz record
with Änglaspel and nominated for a Grammy with Dr Dingo. Composed music for several
dance- and theatre performances, and composing projects commissioned by Swedish
Radio. Performed in numbers of TV- and Radio productions. Have also received numerous
grants and awards from the Swedish Arts Grants Committee.

Between 2002 and 2022 working at the Academy of Music and drama, as a teacher and
Head of Music Department, managing seven different educations on Bachelor and Master
level, and have also been engaged as international guest teacher.
Since 2014 engaged as Creative Director in the European network ICON, Innovative
Conservatoires, working with artistic and pedagogic development in higher educations in
the arts.

Worked during 2003-2009 as a radio producer at the Swedish National Radio, Jazz
department, recording and producing 72 radio broadcasts with highly established
international jazz artists like Hebie Hancock, Wayne Shorter etc etc.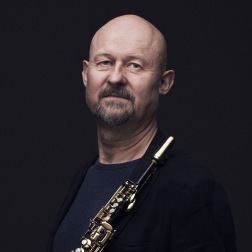 Thomas Jäderlund
tel +46 72 446 87 31
p.thomas.jaderlund@gmail.com